Large capacity washers
Perfect for comforters and dog beds
Large capacity washers in Chesapeake
Let's face it, the standard home laundry equipment was designed to accommodate small-to-medium sized loads. That's fine for an average load of laundry. However, most homes in Hampton Roads contain furnishings that need regular cleaning, and cannot possibly fit into a home washer. If you've ever tried stuffing large items into your home washer, you know what a challenge that can be. Never fear! Coastal Virginia Laundry features high capacity washers.
Give your home equipment a break
Home laundry equipment can be a major financial investment. So, when they are filled beyond their normal capacity, they struggle to clean items properly. Often the result of an overfilled washer can be an unbalanced load, unevenly cleaned laundry, and loud clanking noises – not to mention water leakage. Obviously, any of these can be damaging to your home equipment. If you have large items such as rugs, comforters, or dog beds, you need machines that are built to handle big jobs. Save the wear and tear and bring your bulky items to Coastal Virginia Laundry. Your home washer will thank you!
A modern laundry experience
Does your pooch have a bed that desperately needs a wash? Do you remember the last time you laundered your queen- or king-sized comforter? Have your hall rugs gotten dark and dingy from excessive foot traffic? At Coastal Virginia Laundry we feature high-capacity washers that will thoroughly wash your laundry and simplify your life. Our locations are clean, our staff is friendly, and we are conveniently located in both Virginia Beach and Chesapeake.
Fast service
Who wants to be stuck inside doing laundry when you could be enjoying the activities you love? In addition to having equipment that is capable of handling larger items, we have highly efficient machines. We'll have you in and out in under one hour regardless of your load size. In fact, this makes doing laundry at Coastal Virginia Laundry even more convenient than doing laundry at home. Your convenience is our priority. Pay with coins, card, or through the Huebsch app.
Our Liberty Street laundromat is in the south Norfolk part of Chesapeake, and is convenient to some parts of Virginia Beach, too. Come check us out!
Free 
Wifi

 for all our customers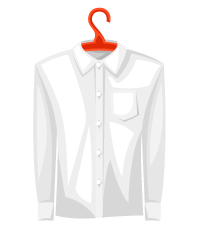 Pick-up & delivery service
Smart pay and coin-operated
I have been using the big machines for 25 plus years. The facility is almost always clean because they are constantly cleaning, nothing new.
All machines were operational, and in good keeping. We used it after a weekend of camping at first landing, perfect for cleaning clothes while we cleaned up our campsite. great location for wrapping up a weekend!!
This location is a quick walk from my apartment. The machines are well-maintained, and the laundromat itself is very clean. They have an array of different detergents to use, and using the app to pay is super simple. I have run into the owners a couple of times, and they are extremely nice.
Contact Us
Please let us have your suggestions, comments about our services or anything else you may want us to hear. We value your business and we CARE!
 6:00am – 10:00pm
Locations
Liberty Street Laundry
1800 Liberty St Ste 114,
Chesapeake, VA 23324
Shore Drive Laundry
2949 Shore Dr
Virginia Beach, VA 23451